What!?
You shouldn't sneak up on me like that.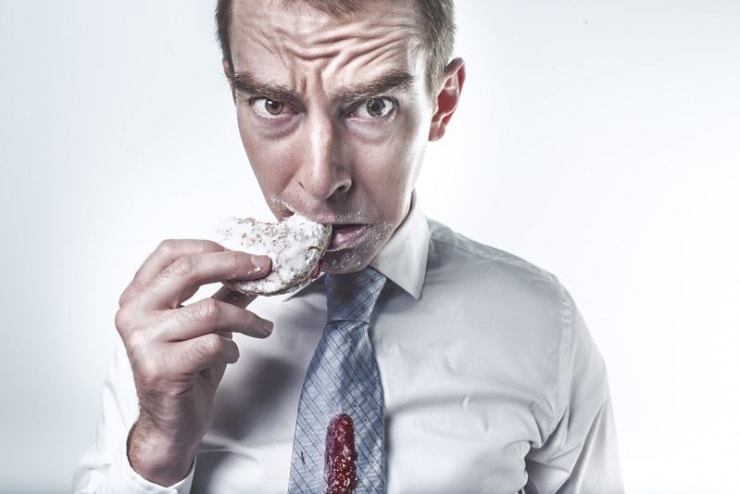 Oh great! Your sneaking up on me made me get jelly on my new tie!
Not sure what you're looking for on this page.
There's nothing here.
I'm just hanging out and enjoying the donuts.
You must walked in here by accident. Go subscribe and you can download our free guides after that!
Have fun.
Now I have to clean this damn jelly stain. Joy.